Give a gift that is really personal. A copy of Intimacies invites conversations on the interpersonal subjects that matter most.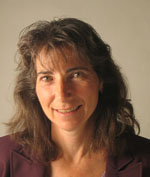 I, Karen Kreps, wrote the "Intimacies" column for The Good Life magazine for seven years, until the magazine folded. I also hosted the related public conversation group that mets monthly at BookPeople in Austin, Texas from 2002-2009. After seven years, I have plenty to share about the art of relationship.
My book contains a collection of my columns, of interest to singles and couples alike. They touch on love and romance, sex and sensuality, and issues of money and commitment. The book is illustrated with photographs of figurative sculpture by my husband, Arye Shapiro.
Would you like a personal guide to love?

Would you like to feel less isolated and more connected to others?
Is arousal elusive?
Curious about sex and how others make out?
What stands between you and esctatic intimacy?
This 196-page book offers personal essays, how to advice, reports on trends, explorations of human behavior, and the accounts of many people who shared their real stories of love, sex and romance.
It's a perfect read for those with short attention spans. Every chapter is just a thousand words (four pages).
Jump right to the parts that call you, using the icon-coded Table of Contents. Use it to pick which parts contain subject matter on love and romance, sex and sexuality, commitment, and money--and know if it's relevant for singles or couples.
View the Table of Contents
Read a Sample Chapter
Read the Preface
For more information, please contact the author, karen@trueintimacies.com.
---
A sampling of what you'll find in Intimacies:
Love will cool if Cupid's arrow finds the mark but once a year
How rituals keep romance alive and when they should be used
Harmonizing two frequencies essential to good relationship
When to share your inner world of memories and experiences with your partner--and when to keep them to yourself
Is the elixir of love in food, or are aphrodisiacs hopeful hooey?
From chocolates with a hot chili pepper center to phallic roots, food can stimulate many appetites
A June bride pops the question: Why do we weep at a wedding?
Examining what tugs at your heart strings
Don't avoid the tender trap as it's a good place to get caught
You can catch more bees with honey than with vinegar.
Being married doesn't mean that you and spouse are joined at the hip
Time apart matters just as much as time together.
I'll hold you. You'll hold me. Take my hand, as one we'll be
The benefits of touching and communicating thorough simple touch.
Have you got sex on the brain? Well, you certainly aren't alone
Celebrating sexual fantasy as normal and even fun
Enjoy an afternoon dalliance, even if you're happily married
Make dates in the middle of the day for spice and connection.
Nature's paradox: Men want to love more than just one woman
Got a wandering eye? Try a little imagination and trust.
Read more...
Order a copy so you can enjoy Intimacies!
Copyright © 2007-